Large-scale truss manipulators
and three-axis truss robots have the characteristics of wide range of functions, high reliability, high speed and high precision.
Various shaft manipulators are needed in the fields of industry, public transportation manufacturing, machinery manufacturing, shipbuilding, and aviation manufacturing. There are various types of standards based on the number of axles used, driving mode, driving mode, load, etc. According to the number of axes, manipulators can be divided into single-axis manipulators, two-axis manipulators, three-axis manipulators and multi-axis rotary manipulators.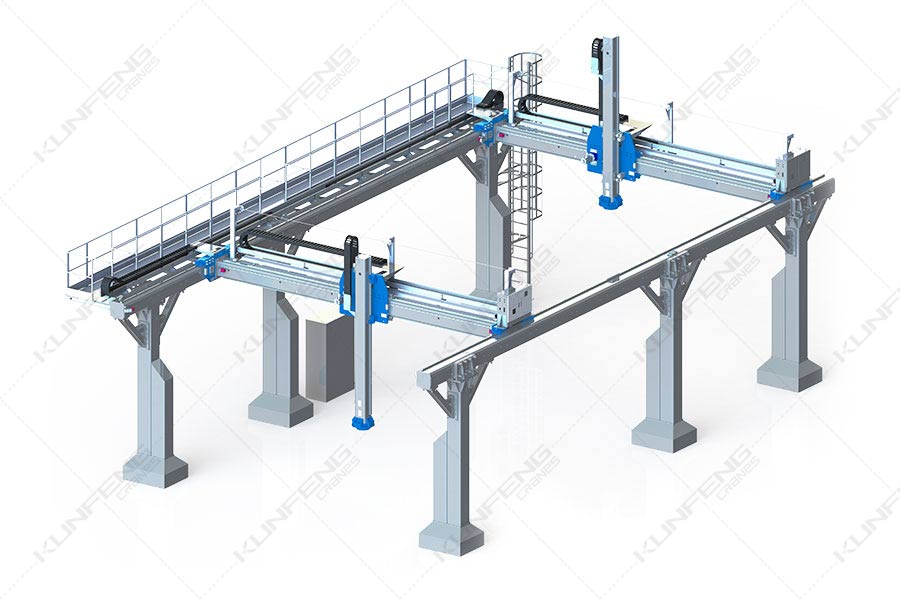 1. Single axis manipulator
The single-axis manipulator is a single-axis drive, linear module, single-axis robot mechanism. The single-axis manipulator has the characteristics of less movement, single work object, simple structure, reliable use and low cost. It is suitable for automatic production of bearing joint robots, such as automatic machine tools, automatic on-line, feeding robots and "feeding center" with automatic tool change Manipulator, automatic spraying, etc.
2. Two-axis manipulator
The two-axis manipulator is two single-axis robots, which realize the distance movement between the X-axis and the Z-axis, and use the gripper cylinder to grasp the product, and realize the multi-point transportation of the product.
It is an independent control system with large program variables and various two-axis manipulators with flexible actions. Within the range of specifications and performance, its action program is variable and can be used in different occasions through adjustment. The drive system and the control system are independent. The two-axis manipulator has a large working range, the X-axis length can be designed in modules of 1-50m, the positioning accuracy is higher than 0.01-0.1mm, and the module splicing is universal.