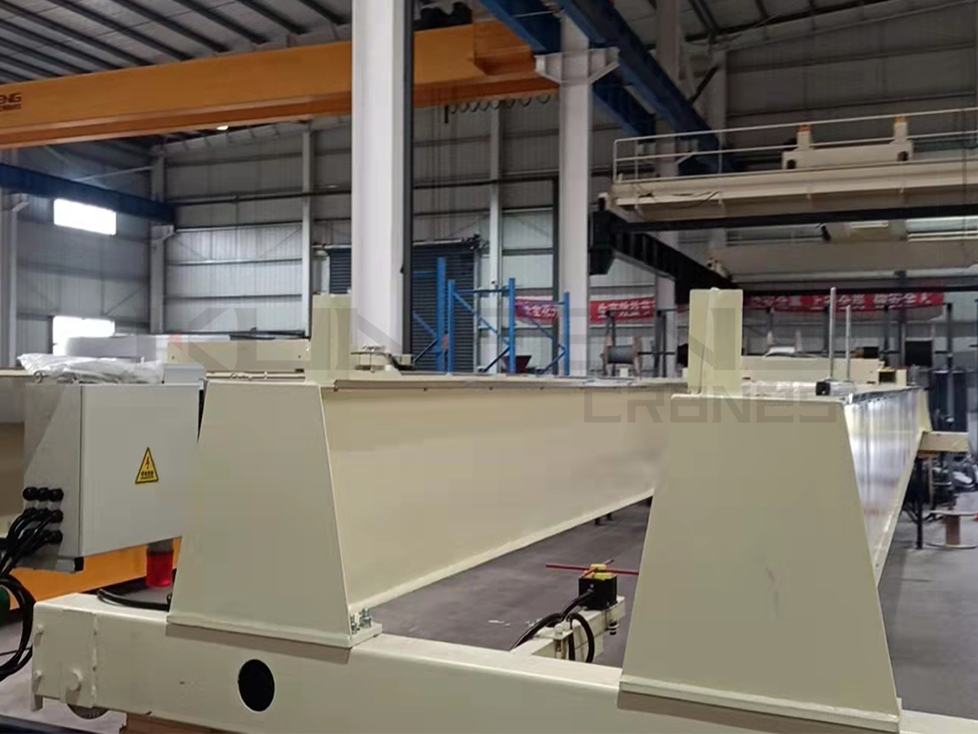 Thousands of clean-room cranes
(1) Single and double beams
Under normal circumstances, the lifting capacity is less than 50t, the span is less than 35m, and there are no special requirements for use, the single main beam type should be selected. If the width of the gantry leg is required to be large, the working speed is high, or the heavy and long pieces are often lifted, the double-girder gantry crane should be selected.
The span of the gantry crane is an important factor affecting the quality of the crane itself. In the selection, the span should be minimized under the premise of meeting the equipment use conditions and meeting the span series standards.
(3) Determine the wheelbase
(a) It can meet the stability requirements of the gantry along the direction of the crane track
(b) The overall dimensions of the goods should be able to smoothly pass through the flat steel frame of the outriggers
(c) Note that the wheelbase B is proportional to the span S. Generally, the wheelbase B=(1/4-1/6)S.