The
Suspension Clean room cranes
is a lifting equipment widely used in modern industrial fields. Its use greatly improves the efficiency of material handling and makes it easier to complete engineering operations. Greatly improve the economic efficiency of enterprises. It can be widely used in bioengineering, food, chemical industry, lithium battery, laboratory, chemistry, optics, optoelectronics and other fields.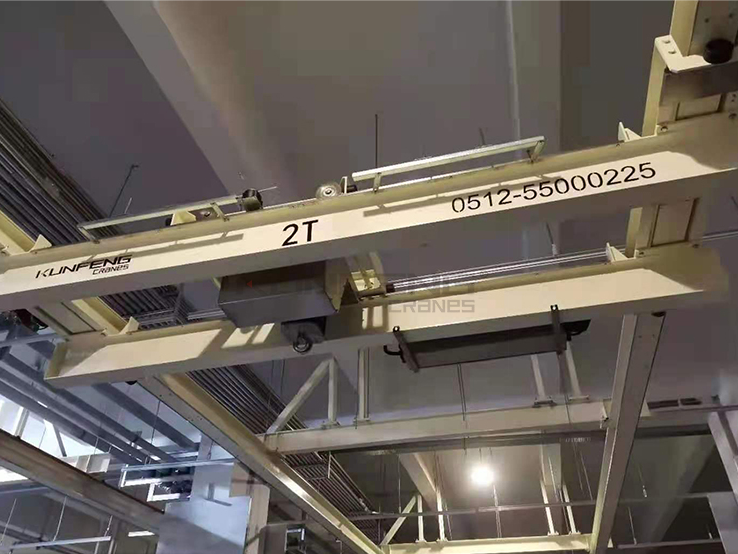 Because a suspension clean room crane is attached to the ceiling of the cleanroom, it takes up much less space than a freestanding or gantry crane. That means you can accomplish the necessary lab work without having to tiptoe around the crane's legs and supports. This allows for a much more relaxed work environment.
With a suspension crane, you're limited to the installation spot on the ceiling.
While this is a great feature if a lot of the work requiring a crane stays in the same spot, it can be a disadvantage if you have a larger space and require a more portable option.