KUNFEG CRANE clean room crane is designed and manufactured as the customer's requirements, it is mainly applied to semiconductor industry, medical industry, food industry ect. To make sure travelling safety, it must be operated as the standard requirements of the clean room crane.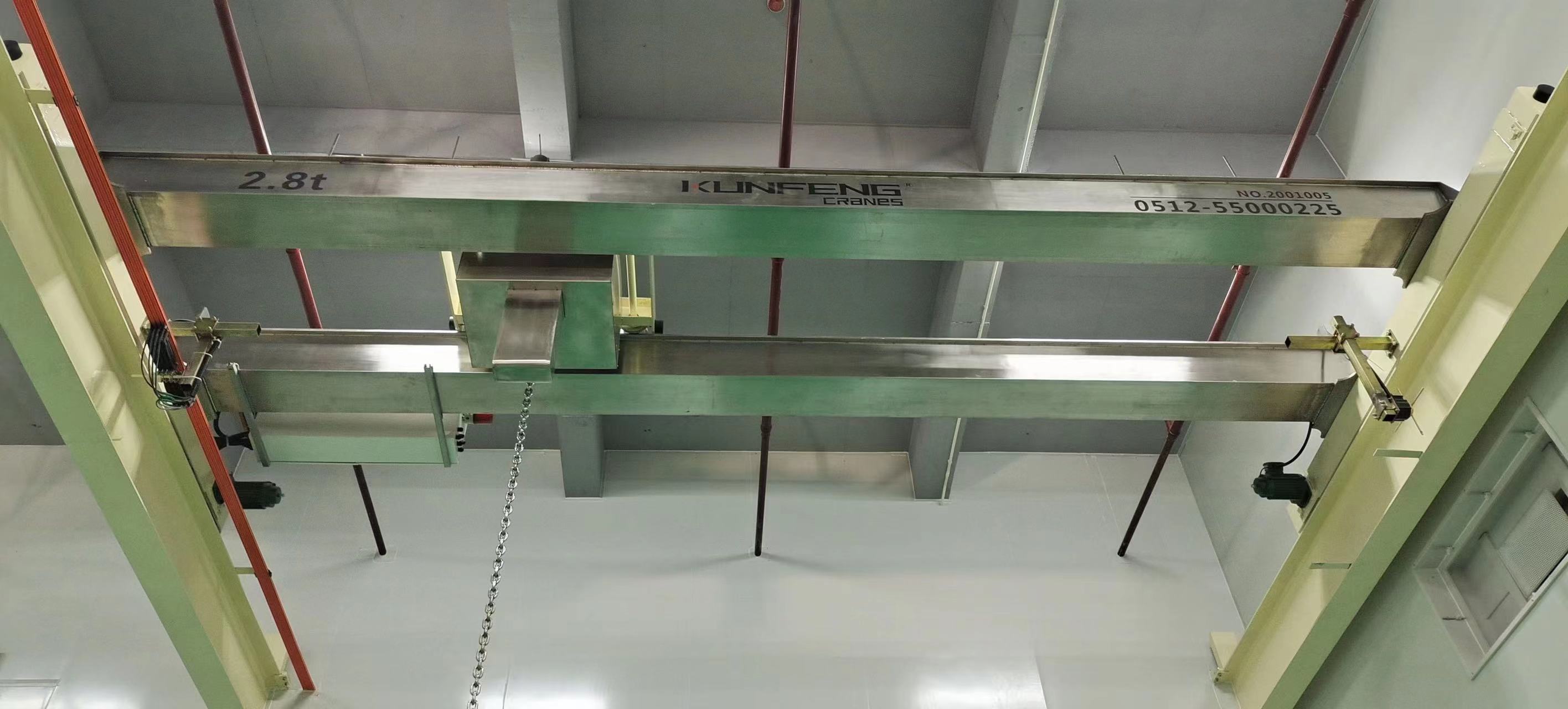 Operating requirements:
1. Checking the tightness of the customized clean room crane.
2. Observing the gauge reading frequency.
3. Making the crane clean, to avoid the loose parts.
4. Make sure the normal of the coolant liquid, brake fluid and hydraulic oil.
As the customized crane factory, KUNFEG CRANE has the responsibility to remind customers to make sure the safety of the clean room crane.