The loading and unloading robots
in the automobile industry adopt a modular design, which can be combined in various forms to form multiple online production lines. The components are: column, beam (X axis), vertical beam (Z axis), control system, upper and lower bin system, gripper system, etc. The modules are mechanically independent of each other, and can also be combined arbitrarily within a certain range.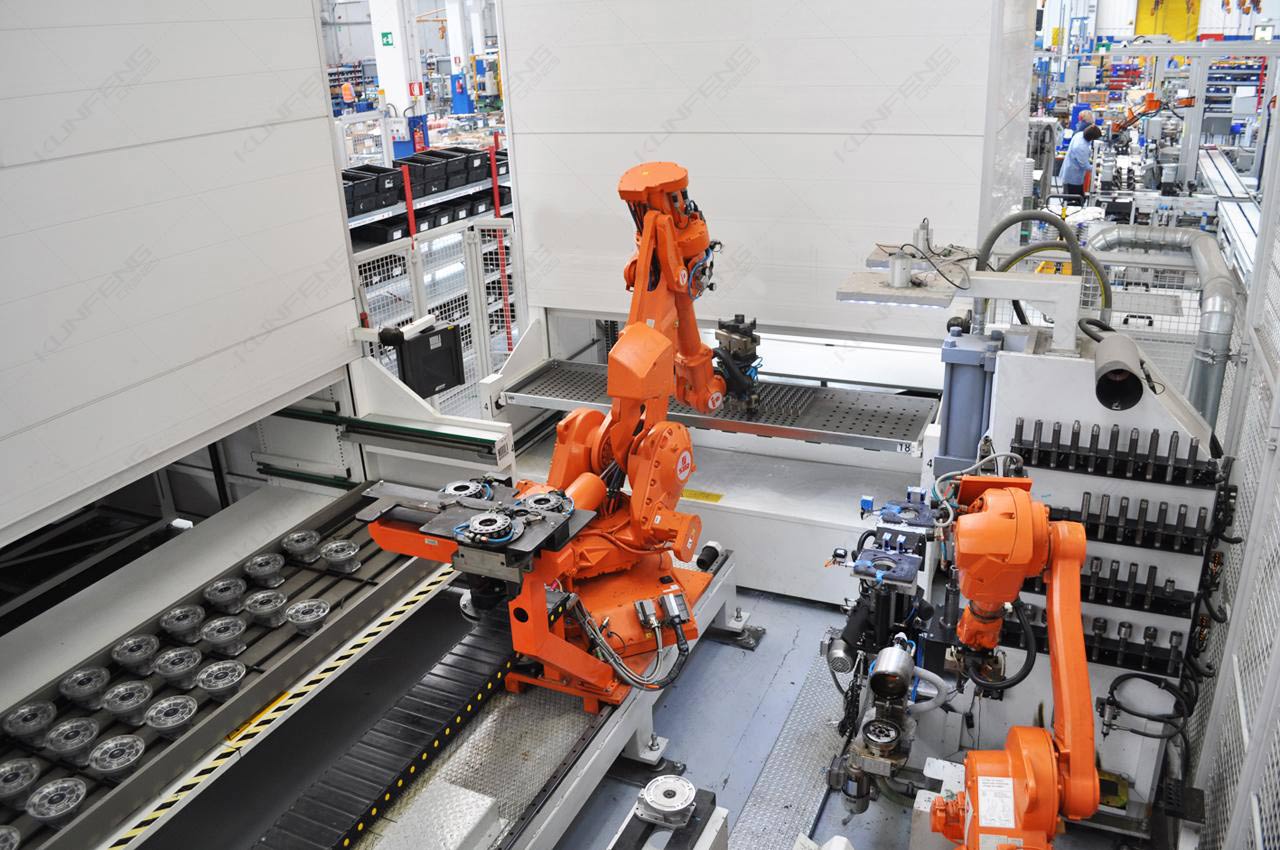 It can realize the automatic production of lathes, machining centers, gear shapers, EDM machines, grinders and other equipment. The installation and debugging of the loading and unloading robot can be carried out separately from the processing machine tool, and the machine tool part can be a standard machine. The robot part is a completely independent body, even at the customer's site, it is possible to automate the transformation and upgrade of the machine tool that has been purchased.