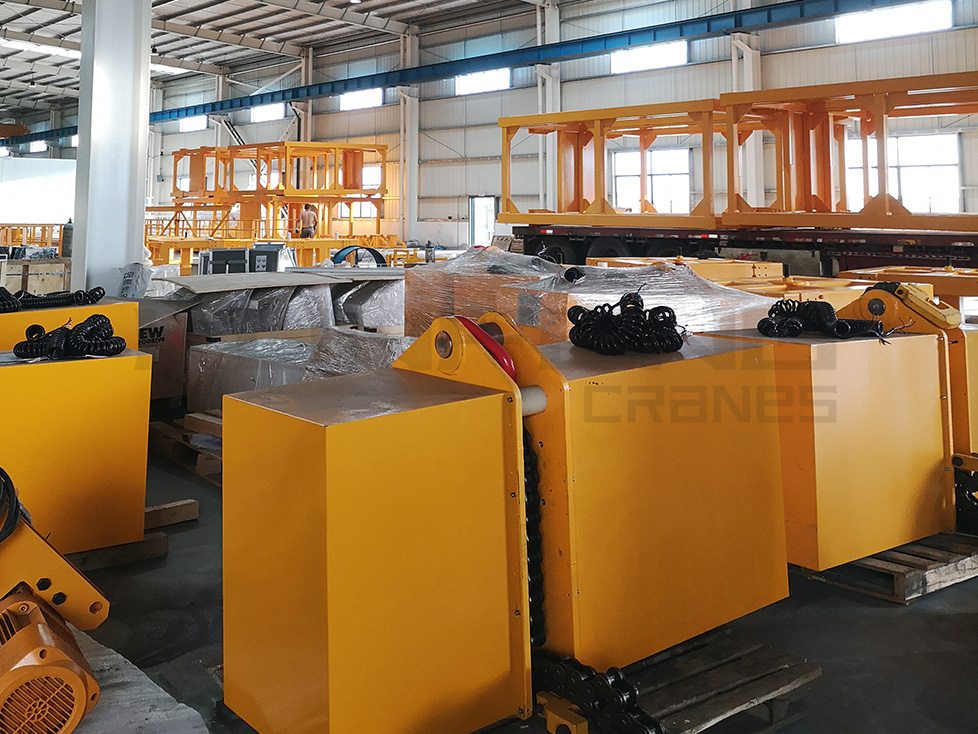 Load turning crane is a kind of high-efficiency crane designed mainly for the handling of large volume and mass objects in the open-air plant, construction site and other places with enclosure, highway, greening vegetation and other restrictive factors. The crane consists of four parts: support device, power transmission device, turnover device and buffer device. Turnover crane has a series of advantages, such as convenient operation, small floor area, high operation efficiency, simple structure and so on. It is a very good choice for fast lifting goods. Through the optimization design of the mechanical components on the device, it can achieve the expected purpose of quickly lifting tall goods. Replacing manual labor with machine mechanization is in line with the needs of today's market and social development.
The load turning crane can be divided into chain type load turning device and belt type load turning device according to the different slings used. The load turning device produced by us is used with traveling crane. It can automatically turn the machine 180 degrees or 360 degrees, and the middle spacing can be adjusted!
Kunfeng Heavy Industry Co., Ltd. is a manufacturer of load turning crane. It is a non-standard customized load turn crane. Welcome to inquire about the scheme and quotation.