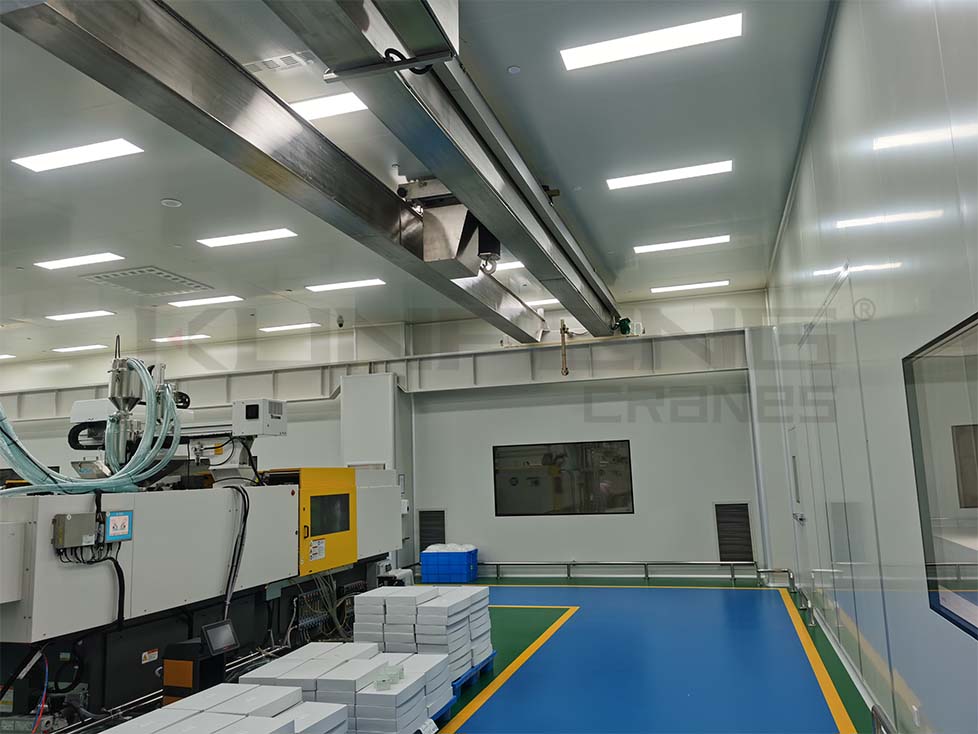 Kunfeng Heavy Industry's clean room crane lifting system integrates technology, construction, decoration, equipment automation and other aspects of technology, mainly to meet the harsh production environment and quality in the fields of electronics, food, pharmaceuticals, bioengineering, medical care, and laboratories. Require. Compared with cranes used in other industries, the clean hoisting system has the main characteristics of cleanliness, wear resistance, low failure rate, wide speed adjustment range, and accurate positioning. Therefore, a clean lifting system is a necessary condition for mass production in industries with high environmental requirements such as liquid crystal panels, photovoltaics, microelectronics, semiconductors, medicine, and food.
Advantages of dust-free and clean cranes
1. Fully guarantee advanced design and small size;
2. Reasonable structure and simple operation;
3. The components adopt modular manufacturing process, with strong versatility;
4. Low dust-free driving height and excellent configuration;
5. The dust-free driving adopts a compact design and is light in weight;
6. Safe, convenient and efficient operation;
7. Easy maintenance and long life;
8. High transmission efficiency, low noise, environmental protection and energy saving;
9. High maintenance-free rate, less wearing parts, and high mechanical efficiency.