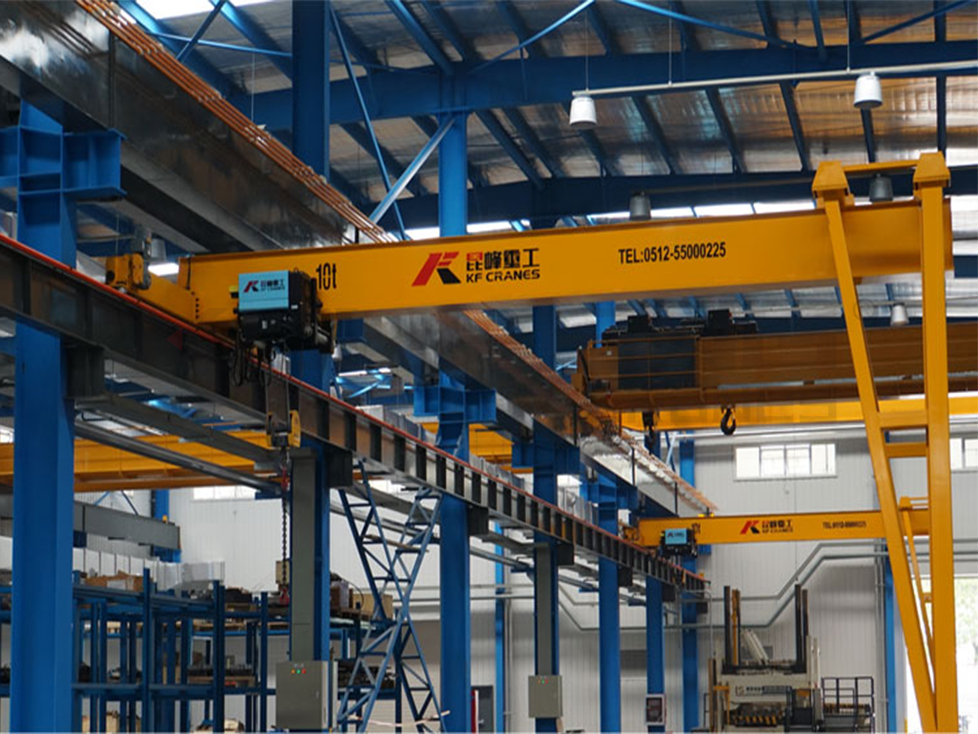 Intelligent rail mounted gantry cranes
Special container handling equipment for intelligent container gantry crane container yard. It is powered by the cable drum and can only travel on the fixed rail. Tire type container gantry crane and rail type container gantry crane have mainly adopted full frequency conversion AC speed regulation in recent years. At present, some old equipment still adopts DC transmission system.
Solutions and technical features of container gantry crane and rail type container gantry crane
① Constant power: fully linearized constant power speed regulation, speed increase under light load, and improve operation efficiency;
② Automatic container searching function of crane and trolley: automatically move to the top of the container according to the coordinates of the given container;
③ Lifting anti slip hook control: realize good speed control and holding brake control based on torque verification function to ensure lifting safety;
④ Automatic anti sway function: the trolley makes a vivid and coordinated action to control the swing of the spreader, reduce the mechanical impact, and realize the automatic control of the spreader in the presence of swing and interference
Anti swing control, high stability.
⑤ Container quantity statistics: record the of each shift and the number of containers loaded and unloaded, and print and archive them;
⑥ CMS: friendly man-machine interface, intelligent fault handling, fault tracking and equipment maintenance functions, recording operation instructions, working status of each mechanism, operation stroke, weight, wind speed, etc., effectively reducing the work intensity of maintenance and operation staff and facilitating management;