The electric hoist overhead crane is composed of four parts: box-shaped overhead frame, cart running mechanism, trolley, and electrical equipment. The fixed electric hoist is installed on the trolley frame as the lifting mechanism. There are two kinds of LD type transmission and QD type transmission.
Electric hoist overhead crane detailed description:
The electric hoist overhead crane has the advantages of compact size, low building headroom, light weight, and small wheel pressure.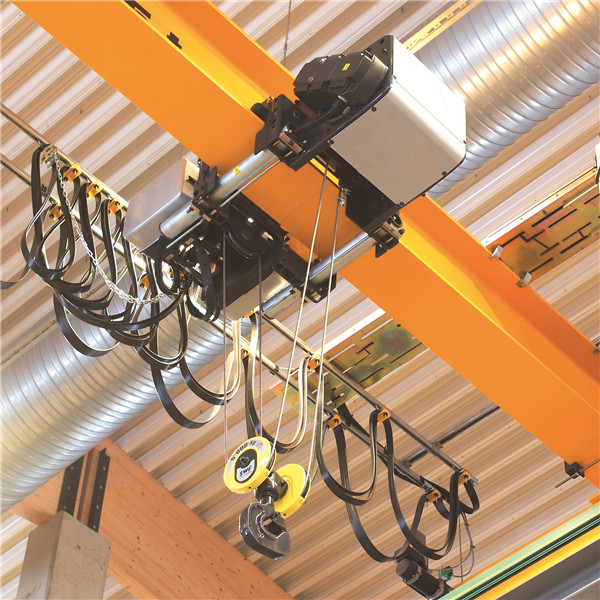 The electric hoist overhead crane is designed according to GB3811-2008 and JB/T3695-2008 standards. It is a workshop lifting equipment with A2 fixed electric hoists such as CD1, MD1, WH164 as the lifting mechanism. It is widely used in machining workshops, Metallurgical plant auxiliary workshops, warehouses, stock yards, power stations, etc. for transfer, assembly, overhaul and loading and unloading operations; it can also replace ordinary double-girder overhead cranes for production workshops in the light textile industry and food industry. It is an important tool and equipment for modern industrial enterprises to realize the mechanization and automation of the production process, reduce heavy physical labor and improve labor productivity.
The electric hoist overhead crane is suitable for working in the working level A3~A4, the working environment temperature is -25℃~40℃, and there is no flammable, explosive or corrosive medium environment. The lifting capacity is 3-63 tons, and the span is 7.5-31.5 meters. The crane power supply is three-phase AC with a rated frequency of 50Hz or 60Hz. The rated voltage is 220V ~ 660V. The upper limit of the allowable voltage fluctuation on the motor and electrical appliances is 10% of the rated voltage, the lower limit (at peak voltage) is -15% of the rated voltage, and the internal voltage loss of the crane is not more than 3%.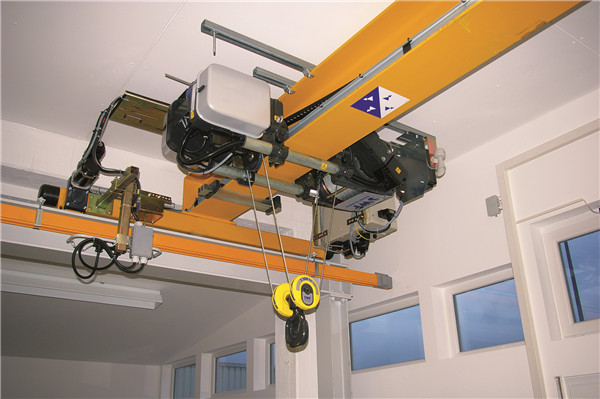 The operation mode of the crane can be selected as ground operation, remote control operation and cab operation according to the specific situation, and the cab operation can be divided into open cab operation and closed cab operation. The running speed of ground operation is generally 20 m/min and 30 m/min. The operating speed of the cab is generally 30 m/min, 45 m/min, 60 m/min. The running speed of the remote control operation is determined by the user according to the actual needs.
According to the above introduction about the electric hoist overhead crane, I believe you can choose the lifting equipment suitable for your factory.