The
manipulator
is a kind of production equipment that can work under various conditions. It is mainly produced and processed by imitating the operation of human hands, and people can change its control program to achieve different operations.
Manipulators are valued by people because of their positive effects on industrial production. Because it can replace workers in some occasions with harsh environmental conditions, complete the designated production process while ensuring the quality of production and processing, greatly improving the efficiency of industrial production, and it has received more and more strong attention from various countries, such as China's "Made in China" 2025 strategy". Especially in some radioactive and highly polluting occasions, more financial and material resources are invested in research.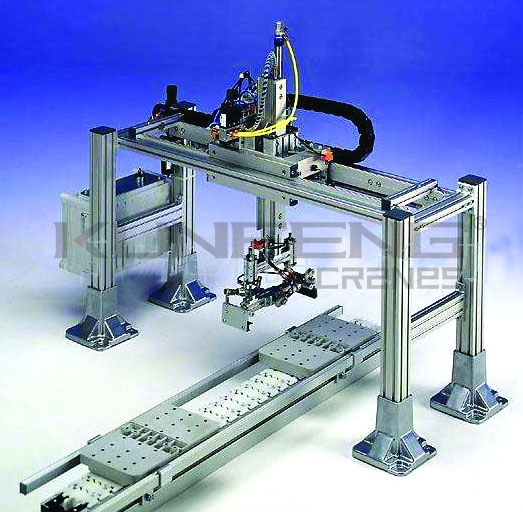 Manipulators can be roughly divided into three categories according to the scope of application. The first type is an independent manipulator, the second type is a manually operated manipulator, and the third type is a dedicated manipulator. Independent manipulators can also be called general manipulators. Independent manipulators, as the name implies, are independent manipulators that do not require manual operation, and are not attached to the host. It has the traditional functions of general manipulators and also has memory intelligence functions. The manual operation manipulator is abbreviated as the manipulator. It was developed from the atomic and military industries and later developed into the communications industry. In the detection of the planet, the manipulator is controlled by communication equipment to detect the planet. A professional manipulator is a manipulator specially used for the feeding and conveying of factory machine tools. It is generally attached to an automatic production line or production machine tool. Except for a few processes, its operating procedures are driven by the host and fixedly serve the host. .
According to the driving mode, it can be divided into hydraulic, pneumatic, electric and mechanical manipulators;
According to the motion trajectory control mode, it can be divided into point position control and continuous trajectory control manipulator.
Manipulators are mainly used in industrial production and machining, such as
truss manipulators
, cylinder manipulators, swing arm manipulators, etc. We can design and manufacture according to the requirements of customers and products, and we can provide a complete set of intelligent manufacturing systems.