The hoist crane system in the clean room of the food factory is a kind of crane system with anti-pollution and anti-grease. It is mostly used in food workshops for material handling and transportation in food processing. Clean room cranes play a vital role in food workshops.
Advantages of food factory 5 tons clean room cranes: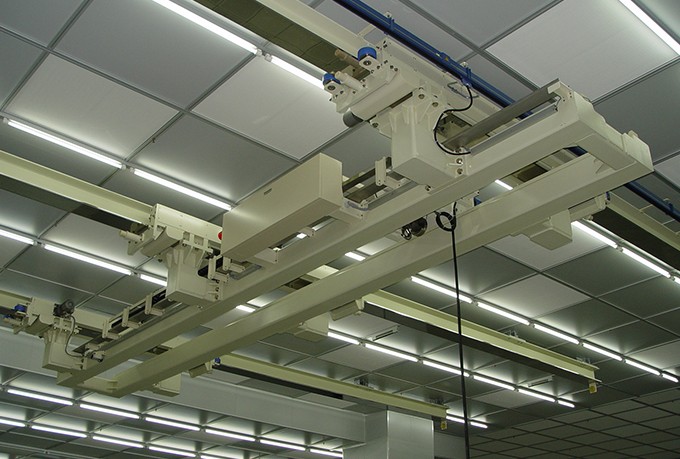 • The overall size of the crane is small and the headroom is lower.
• The crane has light weight, stable operation, low noise and good safety.
• Environmental protection and energy saving, low operating cost.
• Strong and durable, long service life, low failure rate.
• Special customization is provided, and suitable products can be designed according to the requirements of use.
The use of clean room cranes has played a protective role in some production workshops with high requirements. The lifting equipment in clean environment workshops includes clean cantilever cranes, clean turning machines, clean KBK cranes, clean intelligent cranes, and clean mobile gantry cranes.