A complete driven wheel system includes the wheels, electric AC induction brake motor, gearbox, electrification and connecting components to be added onto the carriage or machine.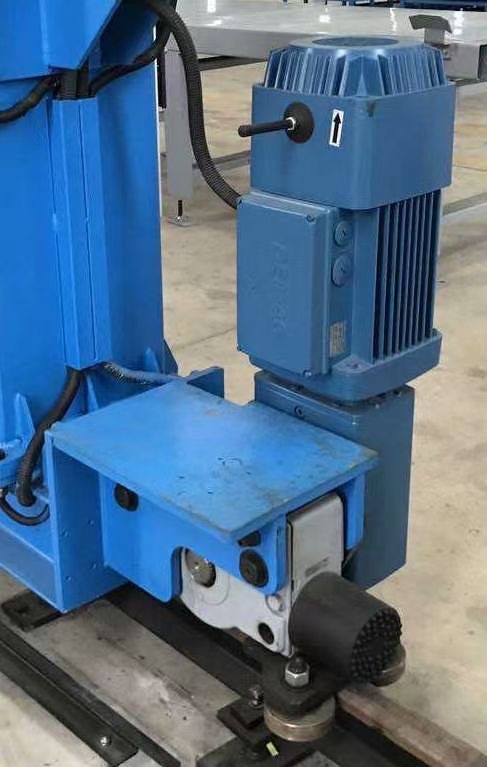 • Electric AC induction brake motor
There are a few different configuration of electric AC induction motors, e.g. a motor that is a cylindrical rotor with an attached brake, which is usually lower duty and lower cycle. conical rotor motor for complex requirements.
• Gearbox
Gearbox is an important component of power transmission system. And it creates the torque necessary for precise movement and for smooth starts and stops.
Higher quality gearboxes, like a helical, bevel and hypoidal style gearbox allow the gears to deliver more precise motion and starting and stopping points.
• Wheel and wheel blocks
Wheel blocks are suitable for heavy loads. There are many different materials and wheel designs to meet high capacity needs and extreme environments.
In addition, purchasing all the driving components from one source makes diagnosing future issues with the drive system easier. KUNFENG® CRANE as an OEM mechanic factory, supplying design, manufacture, install service as the customized requirements.