Food Monorail crane
with belt hoist, relocates objects and materials from one place to another, usually within a restricted area. And can be applied for all markets and is especially designed for linear transport applications.
Food Monorail crane hoist has wide range of solutions in material, working load limit and suspension type.
All components are made of steel, aluminum and stainless steel to guarantee total cleanness in controlled environments.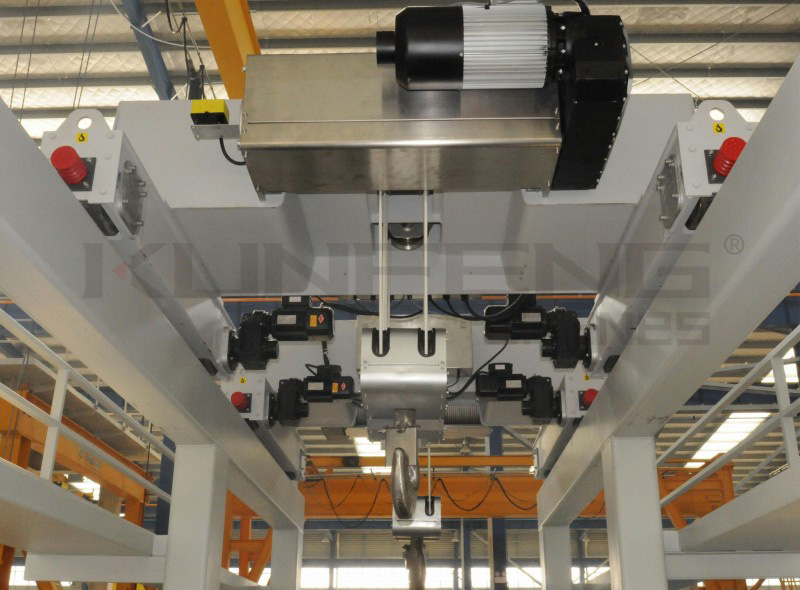 Food Monorail crane
hoist ,
Belt Hoist
Food Monorail cleanroom crane,
Food cleanroom crane
Procurement and Quotation