European-style station double-girder crane
system supplier, producing customized double-girder cranes, European-style double-girder electric hoists, and electric trolley cranes. European double-girder crane is a product developed by our factory in combination with the characteristics of domestic and foreign cranes. It has the advantages of strong rigidity, light weight and outstanding structural design, which can effectively save your workshop space and investment costs.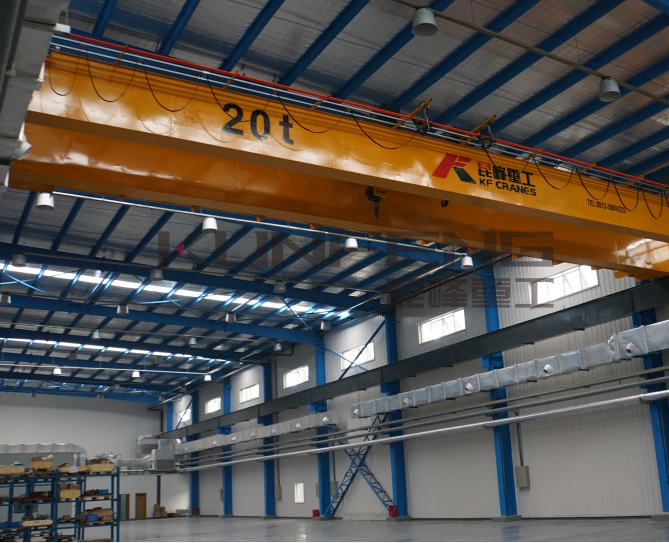 Advantages of European station cranes:
1. The height is small, which can reduce the height of the crane workshop.
2. Light weight, which can reduce the load of the workshop.
3. The limit is small, which can increase the working space of the crane.
4. The reducer adopts a hard tooth surface reducer, which effectively improves the service life of the whole machine.
5. The reducer of the running mechanism adopts a three-in-one reduction motor with a hard tooth surface, which is compact in layout and stable in operation.
6. Using forged wheel set, machined boring assembly, high assembly precision and long service life.
7. The steel plate is used to roll the reel, which improves the strength and service life of the reel.
8. A large number of machining equipment is used for overall processing, with small structural deformation and high assembly accuracy.
9. The main end beam connection is assembled with high-strength bolts, with high assembly accuracy and convenient transportation
10. Realize the maintenance-free period of the reducer, drum, coupling and other parts during the overhaul period.