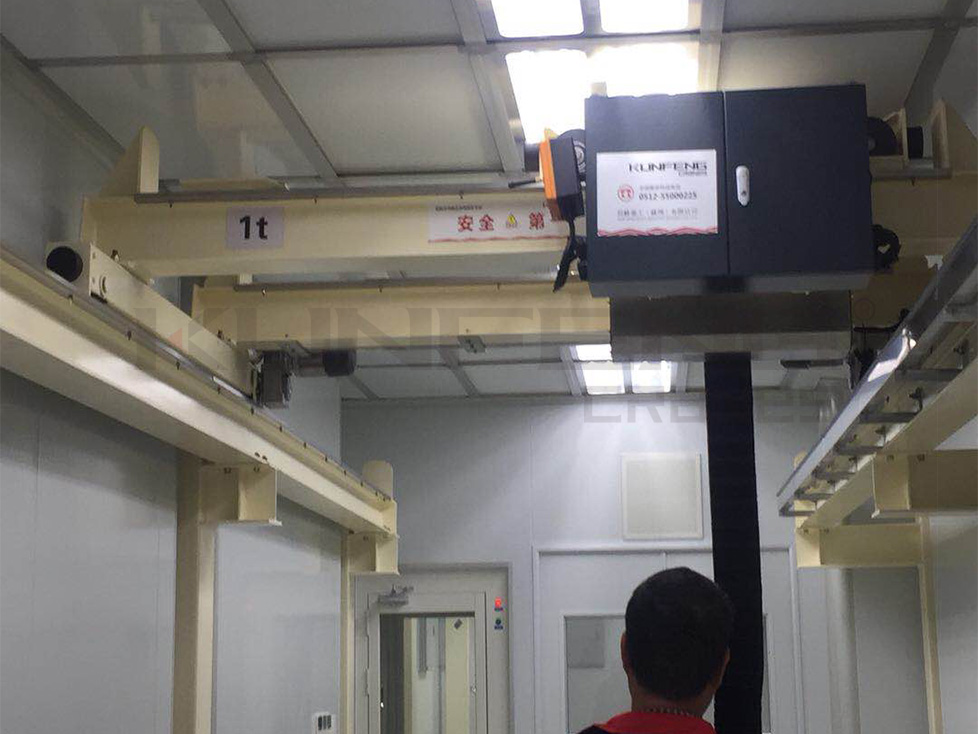 The Crane is a double girder overhead crane for clean room and other applications. The Crane uses belt-driven drive mechanism, which has fast speed, low noise and long service life. It has a wide range of motion and long travel distance, combined with a large lifting capacity.
Double girder overhead crane complies with the strictest standards, giving you peace of mind as well as providing a smooth and easy operation. The modular design ensures that you can adjust the equipment to suit your requirements.
This clean room crane is built to satisfy the most demanding requirements in the pharmaceutical industry. It has been designed with both performance and safety in mind and provides operators with a maximum of ease of use, flexibility and safety while working at height.