Choosing the right material for your crane can be tricky. No cleanroom is the same. And regulations differ per sector and country. What works the best for your company? And what is a cost efficient and hygienic choice? Read on to find out.
Depending on your product and industry, different materials are most suited for your lifting and hoisting equipment. There are roughly three categories your company can fall into. Let's take a closer look.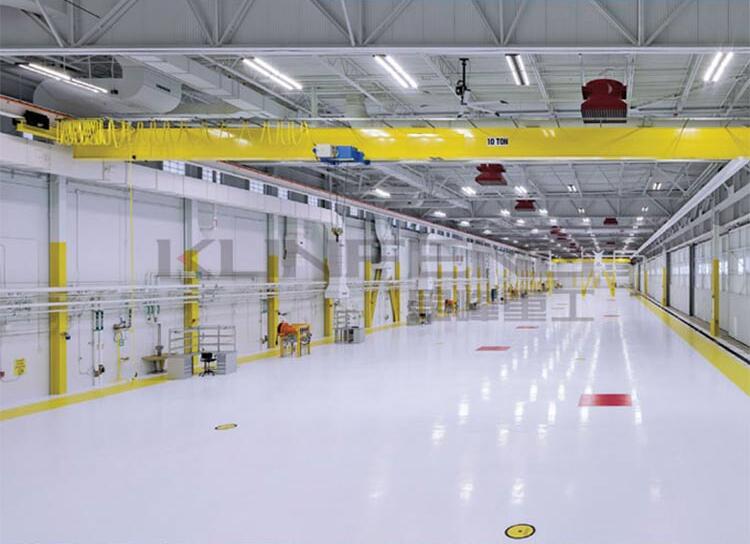 1. Wet industry
The wet industry is aptly named because it deals with liquids. Sometimes, these liquids can be aggressive. Think chemical cleaning agents or juices from meat like blood and brine. When these encounter the materials in your machines, your equipment could age rapidly and/or deteriorate. A material like stainless steel will protect your machines. There are multiple surface treatments available for stainless steel equipment too.
2. Dry industry
In the dry industry, the choice of material is less obvious. It all depends on the raw materials you work with. If you process pharmaceutical products for example, a crane made of steel is perfectly suitable. Oftentimes, you can choose both steel and stainless steel. Both have advantages and disadvantages: steel is lighter and cheaper, and stainless steel is heavier and more expensive. Sometimes, steel with the right surface treatment is sufficient.
3. Intrinsically safe system
Sounds difficult, but it actually isn't. The food processing and pharmaceutical industry are good examples of production rooms that deal with these substances. A simple example: coated nuts. As a result of abrasive motions, many particles get released. The released particles are floating in the air. Combine this with a spark caused by static energy and you have an explosion hazard.