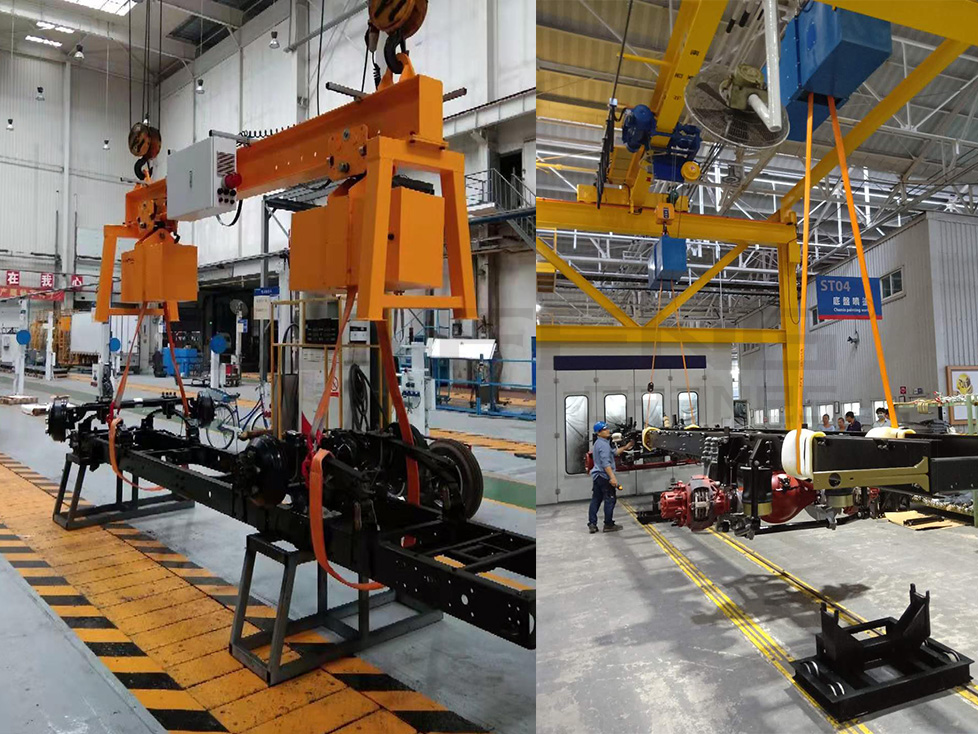 The car load turning crane is a device that uses crawler slings for overturning. The overturning machine will not cause wear and other damage to the periphery of the frame when it is overturned. The overturning crane is more convenient and faster to use with the crane. The design features of the belt suspension electric turning machine: it has the turning function; it can be attached to the crane work in the workshop without occupying a fixed working area. Scope of application: This product is mainly used in all kinds of finished workpiece turning workplaces with regular or irregular shape workpiece finishing or painting.
1. The equipment is operated by remote control, which has the characteristics of turning over large workpieces with special shapes without slipping and rotating backwards.
2. It has the function of rotating the workpiece, and can be turned to any angle as required. It has the characteristics of easy operation, flexible and reliable use.
3 The equipment is controlled by remote control, and the operator can operate far away from the workpiece, and has the characteristics of light up and down flipping freely.
4. The equipment has the characteristics of light and flexible movement, without moving large workpieces, the equipment can be moved to the site where the workpiece can be suspended and turned over.
5. The equipment adopts the suspension chain to fix and suspend the overturned workpiece