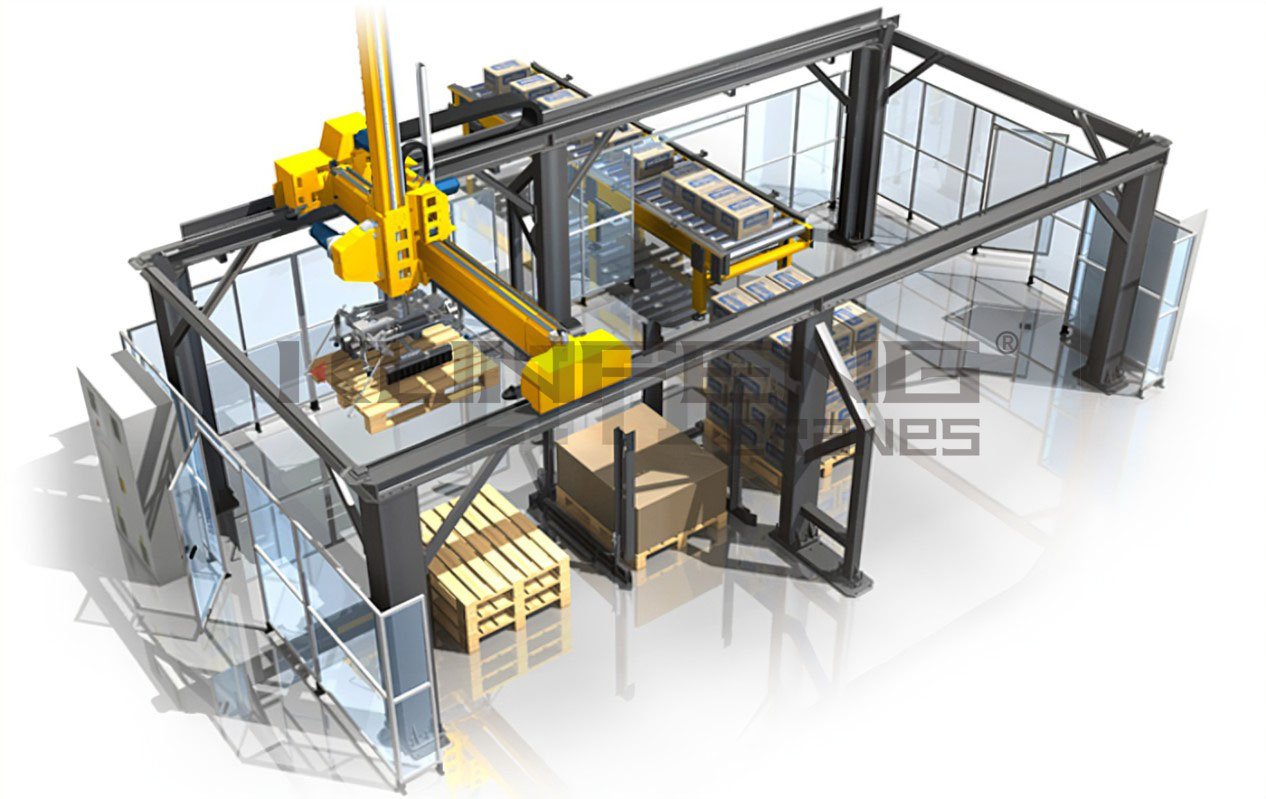 Overall structure: The manipulator is made of steel structure with columns, beams, and lifting frames.
Application structure characteristics of loading and unloading truss manipulator
The steel structure is strong, safe and reliable.
The ball screw is raised and lowered.
The rack and pinion move horizontally.
Highly reliable proximity switch.
Automatic operation is efficient, safe and reliable
The control cabinet is easy to operate.