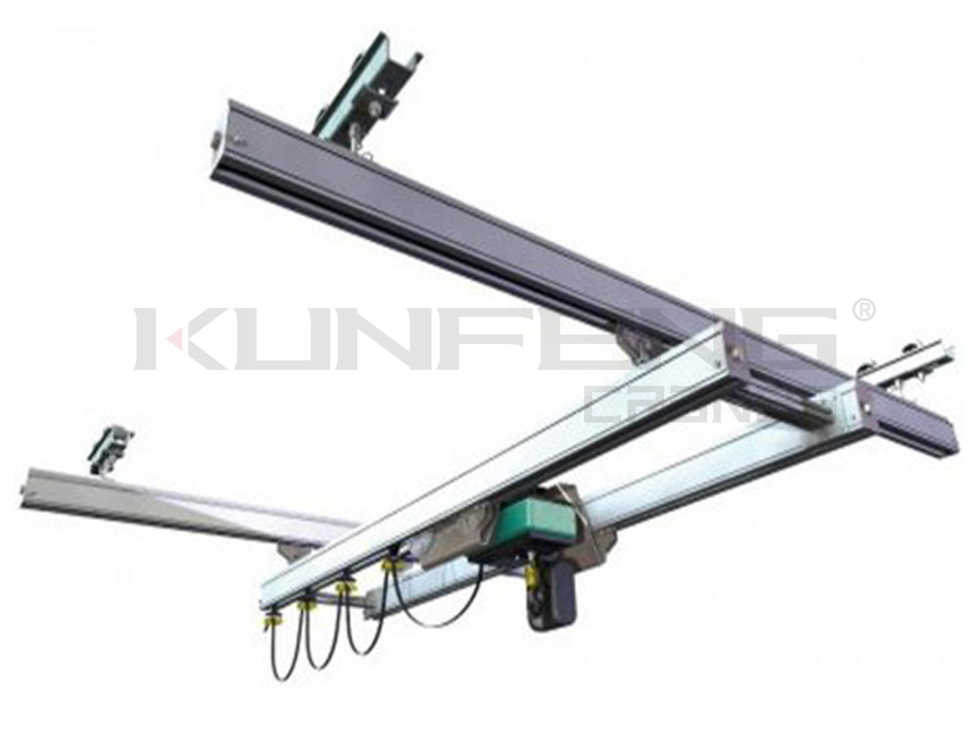 The aluminum alloy combined track is easy to install, the butt is flat, and it will be smooth during operation. The surface of the aluminum alloy track is smooth, so its push and pull force is small, and it can be used with electric hoists, pneumatic hoists, fixtures, suction cups, and manipulators. Aluminum alloy combined rail cranes have many applications in many auto parts and vehicle manufacturing fields. The aluminum alloy track can also be done in a clean room, in an explosion-proof environment, without generating sparks. Because aluminum alloy combined track has many advantages, aluminum alloy track is now selected in more and more fields and environments. Let's take a look at the advantages of using aluminum alloy combined track in the automotive battery workshop!
Advantages of aluminum alloy track
1. It is a particularly prominent feature of cranes that their own weight is lighter. The aluminum alloy track has a lighter weight, which makes it possible to better transport it in batches, reduce the consumption of transportation costs and the burden of crane loading and unloading during the transportation process, thereby reducing the sales price of light-duty combined cranes. Moreover, the aluminum alloy combined track can reduce its own weight and produce more advanced materials, which makes the crane have a lighter weight and better use effect.
2. The lifting quality with a higher limit shows that the aluminum alloy combined crane has a very obvious improvement in quality and performance. Because the performance of the larger lifting mass can only be realized by virtue of its better manufacturing technology and more advanced material use. Therefore, the production of aluminum alloy rail light combined cranes is carried out by using higher materials, so that the lifting quality of the cranes has been improved by leaps and bounds.
3. Economical and durable is the reason why the reputation of aluminum alloy rail cranes is well established. Because the economical and durable performance is very suitable for the needs of current consumers, it is possible to obtain higher performance crane equipment at a more affordable price, allowing it to reduce consumer expenditures and bring high-efficiency work performance.