European style single girder crane
The European crane is a concept formed by distinguishing it from the traditional crane. It is characterized by small size, light weight, maintenance-free, long service life and long service life. Among them are: European single girder overhead crane, double girder overhead crane, portal crane, half portal crane, wall travel crane, lightweight crane and other types.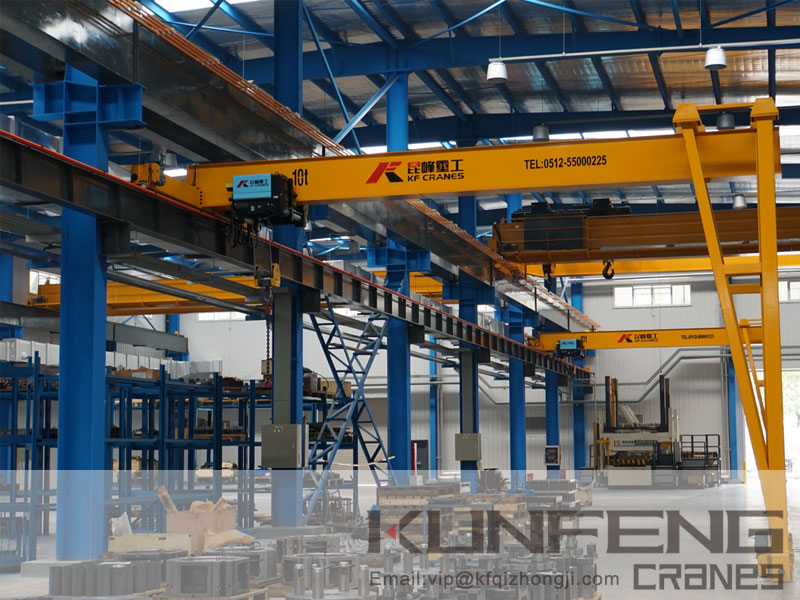 European crane, saving construction cost
Through optimized design, European cranes are more compact and have a shorter height. Under the same factory conditions, the installation of the Eurocrane can greatly increase the lifting height. If a new site is built, the use of Euro cranes can reduce the height of the retrofitted vehicles on site, and the use of Euro cranes can reduce the cost of renovation.
European crane, energy saving and low carbon
Lightweight European crane components, flexible technology application, and optimized design of the main beam. The application of new energy-saving technologies such as European direct drive and variable frequency drive. Using the world's leading crane optimization design and variable frequency drive technology, it has the characteristics of small size, light weight, maintenance-free, stable operation, accurate positioning, and long working hours. It adopts hardware configuration such as high-strength galvanized steel wire rope, disc brake, hard tooth surface reducer, programmable lifting limit, anti-skew rope guide, etc. Intelligent modular functions such as high-speed hovering, 4G remote communication, remote diagnosis, and automatic control can easily realize intelligent handling.