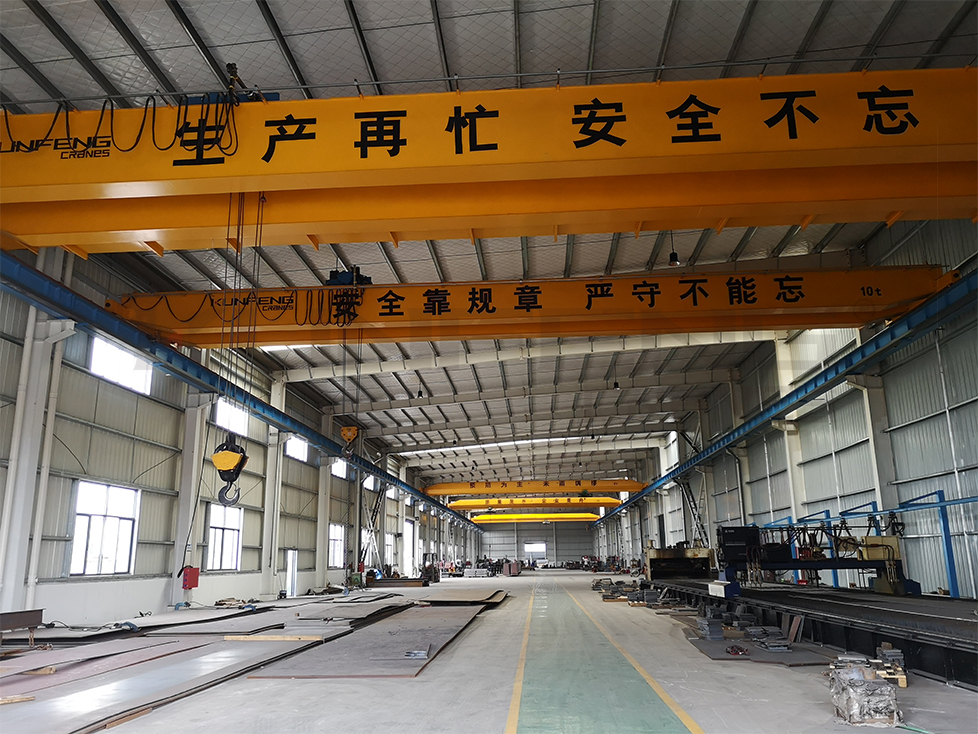 10 ton Automation Overhead crane for Intelligent factory
This Eot crane is of full automation, used in smart workshop for intelligent factory, 10 ton load, 20m span, 9HOL. The control and automatic operation of Internet of Things equipment requires unified scheduling and operation through intelligent equipment, automation technology, information integration, digital modularization, production visualization and other technologies.
This project needs to realize an automatic and intelligent production management process in unloading, warehousing, transportation, output and other operations of deformed steel bars. The crane plays an irreplaceable role in this process. At present, the development of crane automation control in China is relatively lagging. For example, to realize the automatic, intelligent and unmanned management of slab warehouse is a relatively advanced technology in China. However, with the technological upgrading and development of computers, networks and sensors in recent years, it has provided a good foundation and implementation methods for the realization of intelligent control of cranes.
Kunfeng heavy industry is a crane manufacturer in China. It is a non-standard customized automatic bridge crane. Welcome to inquire about the scheme and quotation.